Updated: Jul 14, 2021
James 5:20 says "let him know, that he which converts the sinner from the error of his way shall save a soul from death, and shall hide a multitude of sins.'
1 Peter 4:8 "And above all things have fervent charity among yourselves: for charity shall cover the multitude of sins."
Proverbs 10:12 "Hatred stirs up strifes: but love covers all sins.
Proverbs 17:9 He that covers a transgression seeks love; but he that repeats a matter separates very friends."
I am so very grateful to God for His love. A love that doesn't at any time nor at any opportunity throw my past, my sins, my mistakes, my bad decisions in my face nor does He repeat them to anyone else. But can we say the same? How many times during an argument do we bring up past wrongs and mistakes that the person thought was long gone, never to hurt anyone ever again? But here it is again, thrown in your face, bringing up the sin, shame and guilt that you've been trying so desperately to forget and forgive yourself for and move on.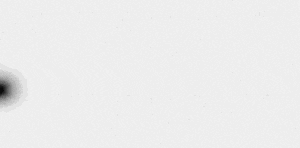 For the Word says: Jeremiah 31:34 NIV 34 No longer will they teach their neighbor, or say to one another, 'Know the Lord,' because they will all know me, from the least of them to the greatest," declares the Lord. "For I will forgive their wickedness and will remember their sins no more."
All we have to do is confess the sin, ask forgiveness and repent; meaning STOP DOING THE SIN!!! and God will forgive and remember the sin no more. If the sin comes back to God's rememberance, it is because we have brought it back up before Him again. DON'T DO IT!!!
"God is not a man, that he should lie; neither the son of man, that he should repent: hath he said, and shall he not do it? or hath he spoken, and shall he not make it good?" Numbers 23:19
HE WILL REMEMBER THE SIN NO MORE! And so should we! When someone has asked for forgiveness and has shown some signs of trying to put that sin away, don't keep reminding them of their past. Don't keep throwing the sin in their face; extend some grace. Especially if they are trying to do better.
I know we are not God. But as children of God we should be ever endeavoring to be more like Christ Jesus; the Son of God. Our love should be like God's love as well:
Agape Love;
Unconditional love,
True love,
not just the emotional, 'what have you done for me lately' love,
but a pure love.
This should be our prayer. This is my prayer because I know that I don't have that kind of love fully, for all people. There are times when I have to reign my thoughts in, hold my tongue and pray under my breath, "Lord give me the strength and the discipline to love this person like you love this person and to see beyond what I see in the natural." I am a work in progress. And then there are the triggers. You know, the things that set you off in an argument, you get emotional and don't fight fair and you want to bring up their past, how they did this and did that because you're still carrying the hurt. Pray to God and ask Him to help you release the hurt. The Bible says:
13 If I speak in the tongues of men and of angels, but have not love, I am a noisy gong or a clanging cymbal. 2 And if I have prophetic powers, and understand all mysteries and all knowledge, and if I have all faith, so as to remove mountains, but have not love, I am nothing. 3 If I give away all I have, and if I deliver up my body to be burned, but have not love, I gain nothing.
4 Love is patient and kind; love does not envy or boast; it is not arrogant 5 or rude. It does not insist on its own way; it is not irritable or resentful; 6 it does not rejoice at wrongdoing, but rejoices with the truth. 7 Love bears all things, believes all things, hopes all things, endures all things.
8 Love never ends. As for prophecies, they will pass away; as for tongues, they will cease; as for
knowledge, it will pass away. 9 For we know in part and we prophesy in part, 10 but when the perfect comes, the partial will pass away. 11 When I was a child, I spoke like a child, I thought like a child, I reasoned like a child. When I became a man, I gave up childish ways. 12 For now we see in a mirror dimly, but then face to face. Now I know in part; then I shall know fully, even as I have been fully known.
13 So now faith, hope, and love abide, these three; but the greatest of these is love.
The only way to really love as the Father loves; as Jesus loves, is to ask Him to shed that love abroad within your heart so that you can truly distribute that kind of love to others.
The kind of love that forgives: others and yourself
The kind of love that doesn't bring up the past sins of others nor yourself anymore
The kind of love that saves a soul from error, corrects in love
The kind of love that looks for nothing in return, but bears all things, believes all things, hopes all things, endures all things
This kind of love we have to ask the Father for;
This kind of love grows over time as we mature in Christ and in faith
This kind of love covers a multitude of sins
This kind of love COVERS ALL!
Prayer: Father God I come to you asking for a pure love, your agape love that I can have toward others. You have my permission LORD to remove anything and everything from my heart that is not like you. Remove all malice, hatred, lusts, greed, jealously, envy, prejudice, strife, pride and whatever else makes you sad. I ask that you shed your agape love within my heart. to take the place of those wicked and deceitful things. Create within me a clean heart, renew within me a right spirit and teach me to love as you so love. I thank you for the work that you are doing within me and through me for the Kingdom and for your glory. I thank you for being God: my God, my Savior, my LORD and redeemer. In Jesus name I pray, Amen